Toddler Sleep Workshop Jan 31st 2019
Posted on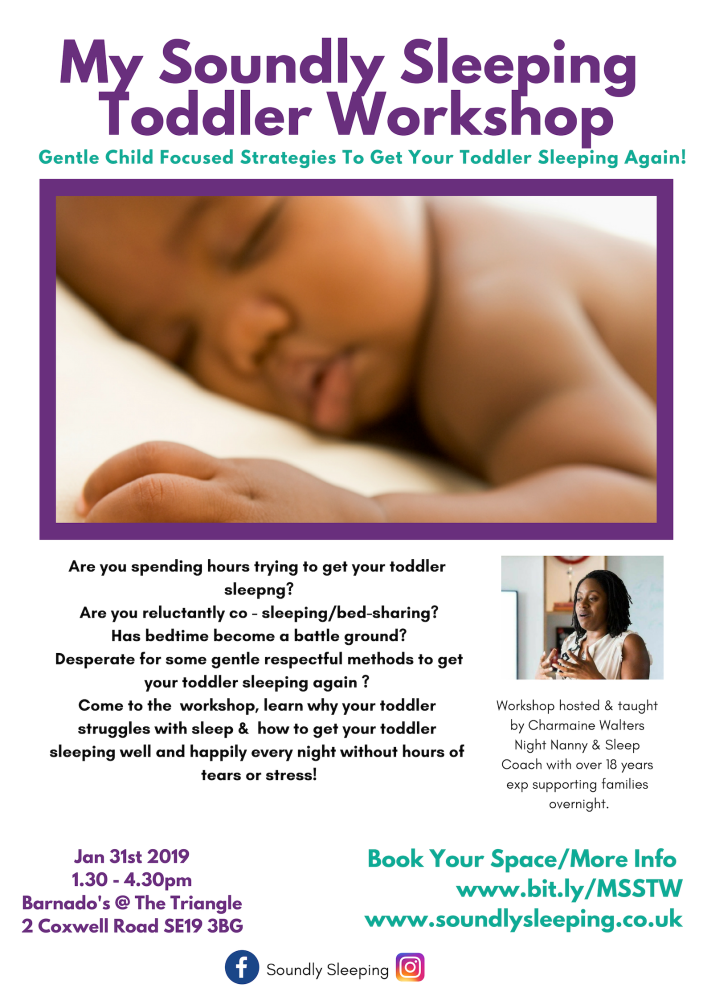 When toddlers struggle with sleep it can seem even harder to keep them in bed and get them to sleep. And what worked when they were babies won't work now. ⠀
At this workshop we will cover:
Normal Toddler sleep and what it looks like.
Why toddlers & Pre schoolers struggle with sleep ( The Real Thieves of Sleep)
How to identify why your toddler won't sleep.
Gentle sleep solutions and strategies including:
How to encourage independent sleep
How to stop bedsharing (or how to do it safely if you're happy to continue).
Why toddlers and preschoolers still wake at night and how to help.
How to handle bedtime resistence.
Q & A session
Babies in arms welcome. Children older than this are welcome to attend, but please note this is a quiet three hour long workshop, the workshop room is not especially child friendly and no play area is provided.
(Unfortunately Stay and Play @ The Triangle is not in session on thurs afternoons)
Please only bring older babies and children if you feel your child will cope with sitting still and quietly for three hours, without interrupting your listening or that of other attendees.
Get your tickets HERE!